About Us
We fuel futures &
help you achieve maximum liftoff
Are you ready to go where you've never gone before...?
drem-fyü(- e)l / noun
The biological fuels of sustained mental performance.
If you found your way here, you already know you're going to realize your dreams and achieve your deepest, most audacious goals. The only question is, what sacrifices will you make along the way? Relationships with your family? Your health? Your community? Your life…?
Using neuroscience, Dreamfuel's coaches have trained thousands of high performers like you to thrive under pressure to achieve 5x productivity and sustain their elite performance -- on and off the field -- while enjoying the ride of life.
Elite performance on and off the field.
Each of Dreamfuel's coaches has experienced the highest levels of performance, and has also felt the intense pain of burnout. Our coaching staff consists of former professional and semi-professional athletes, CEOs with successful IPOs, sports psychologists, a 3x Inc. 500 tech founder, and more -- all with backgrounds in neuroscience.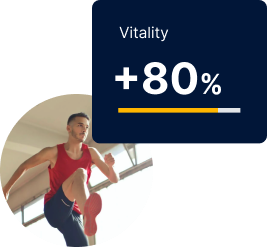 Dreamfuel is the mental performance platform that helps elite sales teams thrive under pressure and win every day.
Our Story
Like every great company, Dreamfuel was born out of a problem…
At 27, Dreamfuel's founder and CEO, Kevin Bailey, was leading Indiana's fastest growing tech startup - number 58 on the Inc 500 Fastest Growing Company list. Seemingly overnight, the company of three grew to over 100 employees, was serving major Fortune 500 companies and had achieved a 3 year compound annual growth rate of 3,597%.
What previously brought inspiration, creativity and fulfillment, now fueled stress, anxiety and uncertainty, making it difficult to perform at a consistently elite level. Add a new baby and a lack of sleep to the mix, and the fuels of failure (cortisol and adrenaline) created feelings of burnout. Perhaps you can relate.
And like every great story, our founder met a guide.
A neuroscientist who helped him find his path, master his mindset, and create the company that we know now, as Dreamfuel.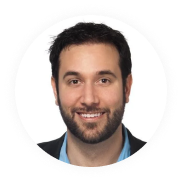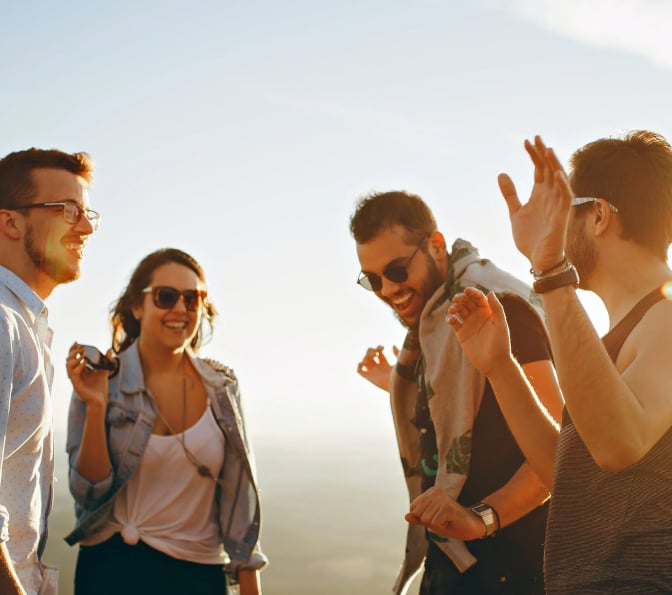 Who we work with
At Dreamfuel, we partner with high-performers and their teams who are looking to give themselves the competitive edge they need to fuel the long game... to go all the way and to exceed the vision that they even dreamed possible.
The clients we work with know that in order to fulfill their ultimate mission, they need to create a regenerative, self-sustaining source of fuel that cannot be broken and cannot be shaken based on life's circumstances. To create such a self-sustaining source of fuel requires… an elite mindset.
Our Clients
The companies and leaders that we work with are innovative, ambitious, determined, purposeful, courageous, and caring. They are, in a sense… a lot like the team at Dreamfuel.
Hypergrowth companies trust their mindsets to Dreamfuel:





Created for Founders, by Founders
Meet the Dream Team
Our team has a passion for technology, innovation and fueling the future. We are a team of elite coaches, serial entrepreneurs and competitive athletes. We are, Dreamfuel.
Founder & CEO, Executive Coach

Kevin knows pressure, and he knows performance.

He's been a co-founder of three high-growth startups, and has made Inc. 500's list of the fastest growing companies in the country three times.

During these challenging experiences "in the trenches" Kevin decided to get his masters in neuroscience, and develop mindset programs for teams and individuals at high-growth companies. The same programs he teaches at Dreamfuel today.

To date, Kevin has coached over 1000 leaders, salespeople, and other high achievers on how to cultivate and maintain a high-performance mindset.

Co-founder, Performance Coach

Elite performers need an elite mindset.

Anna has performed at the highest levels of competition as a professional athlete and an 8-time All American in college.

During these experiences Anna cultivated the mental skills to perform at the top of her game when adversity and pressure are highest. Her mindset was further bolstered and reinforced by her studies in neuroscience at the University of Notre Dame.

Anna coaches high performers in the fields of athletics and business.

Performance Coach

Sports psychology accelerates business performance. Matt helps clients accelerate performance through his unique background in business and sports psychology.

With over 10 years of coaching experience, Matt's expertise includes mental skills training, personal behavior change, leadership development, high-consequence environments, and team dynamics. With a Masters of Sport & Performance Psychology from the University of Denver, Matt was a professor at Humber College and has worked with hundreds of clients and teams in professional, athletic, and academic settings.

Executive Sales and Performance Coach

Marek Shon knows what it takes to build high-performing companies.

After a career as a corporate trainer, Marek was the founder and CEO of a B2B training and sales company that he successfully took public. His career has been spent managing and training sales teams, improving processes, and sharing knowledge. He finds that even the best teams are frequently missing opportunities due to their mindset and not their skills.

Marek uses his unique background in technology, retail, real estate, and insurance to craft mindset and sales coaching techniques that give his clients a mental edge in business and in life. He has been a trainer, coach, and keynote speaker for over 20 years and has coached over 15,000 high-performers, ranging from CEOs to sales teams.
Get started with Dreamfuel