Mental Performance Skills in Professional Sports Inspires Investigation Into Its Application at Tech Companies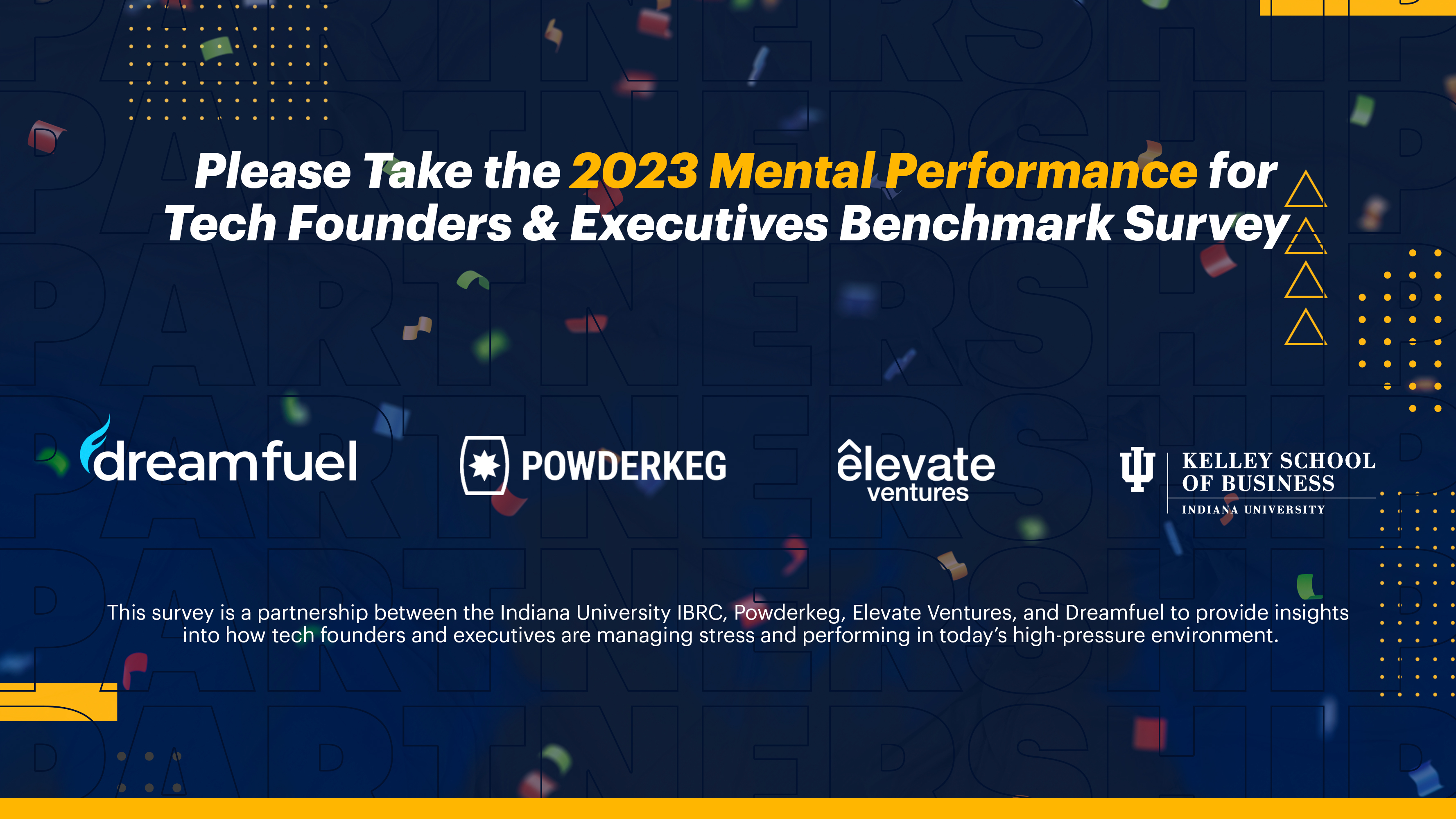 FOR IMMEDIATE RELEASE: 08/1/23
Mental Performance Skills in Professional Sports Inspires Investigation Into Its Application at Tech Companies
Coaching Company Launches Research to Better Understand how Mental Performance Skills Impact the Success and Well-being of Tech Founders and Executives
Indianapolis, IN: The use of mental performance skills in professional sports has experienced a significant surge in recent decades, supported by a growing body of research. With the increasing awareness of mental resilience as a key factor in achieving peak performance, numerous athletes and teams have adopted mental performance training to gain a competitive advantage.
This shift has led to considerable improvements in athlete well-being, team unity, and overall performance. As growth-stage tech companies navigate novel work environments and economic volatility in the wake of Covid-19, a new survey aims to investigate how mental performance skills impact the success and well-being of tech founders and leaders.
The survey is being administered by Dreamfuel in collaboration with the Indiana University Kelley School of Business Indiana Business Research Center (IBRC), Elevate Ventures, Powderkeg, and Ben Sylvester, PhD. The survey findings will be used to foster a broader dialogue among tech executives, teams, and investors about mental performance, and assist in developing new mental performance tools tailored to their distinct requirements.
Anna Heiny, former professional athlete and mental performance coach at Dreamfuel, explains, "Mental performance coaching has revolutionized the way athletes and sports teams operate. These same principles, supported by scientific evidence, can be applied to entrepreneurs and startups to help them flourish in a fiercely competitive landscape."
The survey is open to all tech founders, leaders, and investors with participation being entirely anonymous and confidential. The results will be published in a report accessible to the public and distributed to startup accelerators, communities, venture capital firms, and other organizations supporting the growth of tech companies. The survey can be accessed here and will remain open until September 30th.
About Dreamfuel: Dreamfuel is a mental performance company dedicated to providing executives and teams at growth-stage companies with the tools necessary to thrive under pressure.
About Powderkeg: Powderkeg is the connections engine for tech founders, investors, and professionals at startups between the coasts.
About Elevate Ventures: Elevate Ventures is the #1 most active seed & early-stage venture capital firm in the Great Lakes region.
About Indiana University Kelley School Indiana Business IBRC: The IBRC empowers communities and their leadership to build equitable and thriving regions through strategic insights, data, and practical research.
For more information, please contact:
Joe Melton
Email: joe@dreamfuel.com
Phone: 317-514-2108
###
Related articles:
Who wouldn't wanna perform 5x better at work and feel great while doing it?

Read more

Harvard Business Review kicked off June's newsletter with the following...

Read more

When I started writing this post I had a wasp on my leg. I also dreadfully...

Read more